Thank You For Choosing Us!
We look forward to seeing you on the course
If you paid for your course via PayPal or Stripe, you will receive a receipt shortly from us.
Joining instruction for the course will be with you in a minute or two.
Please check your junk or spam folder if you do not see a message from us in your inbox
The course was set at a pace that allowed for interaction of participants and the furthering knowledge via Q&A throughout the day. The pre-course video provided the basic knowledge... read more which was cemented during the course. The practice of techniques was sufficient due to the small size of the class. The whole experience was friendly, comfortable and reasonably priced.
Riss K.
16/10/2018
Great First Aid training at an affordable price.Mal was thorough, entertaining and catered for a variety of learning styles.Learn First Aid in a relaxed atmosphere with an experienced trainer!
Annie K.
16/10/2018
Awesome course. So much fun, great participants and instructor. Mal makes the content easy to understand and fun to learn. Would recommend to any looking to learn first aid.
Josh E.
12/10/2018
Really great course for beginners to first aid and a good refresher for those topping up their skills after a few years off. The theory was easy to follow and... read more we worked together to prep ourselves for hands on practical exercises to get us comfortable with providing basic first aid and how to deal with emergency situations. Thanks!
Mia W.
12/10/2018
Such an informative training! Very interactive. Highly recommend!
Erika T.
12/10/2018
This was my first experience of first aid training in Australia. Very informative but also trained in a fun and relaxed manner.
Shirley D.
08/10/2018
I would rate this as the best first aid course I have attended. The trainer was hands-on, encouraging and very Informative. This 5.5 hour's spent on this course felt worthwhile.... read more I would have no hesitation in recommending this course led by Mal, to anyone considering doing a course in first aid.
Charan L.
27/09/2018
Mel is as great to learn from. Made everyone feel very confident. I'll be back next year.
Jhenai L.
22/09/2018
A very detailed course. Gave great insight from past experiences and real word examples. I definitely feel confident in my skills after completing this course. Would highly recommend.
Arryn C.
20/09/2018
A very thorough, friendly and fun course.Would recommend.Cheers
brendon h.
20/09/2018
Great course! Very practical and we'll delivered. Would recommend!
Tyler S.
20/09/2018
Very enjoyable course. Learned heaps and Mal was very helpful
Joy E.
18/09/2018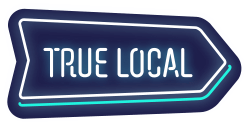 What To Expect - Feedback From A Student's Perspective
Why First Aid Training?
---
An experience you will remember for life.
Skills that will equip you for life threatening situations
---
An excellent balance of professionalism and humour.
---
Well facilitated and engaging
Very relaxed...everything you need to perform first aid confidently.
---
First Aid Courses are Offered in Deagon & Morayfield, North Brisbane