Thank You For Choosing Us!
We look forward to seeing you on the course
If you paid for your course via PayPal or Stripe, you will receive a receipt shortly from us.
Joining instruction for the course will be with you in a minute or two.
Please check your junk or spam folder if you do not see a message from us in your inbox
Great course. Well explained and of great benefit for all ages to do. Thank you Mal
Cathy B.
20/07/2018
I did a child care first aid course today. I loved it because we did a lot of practice. This helped me learn 🙂
Kozue M.
16/07/2018
This is my second time and will definitely come back again. From the start to end the training was very informative, engaging and very well structured, thanks to Mal
Kitty C.
04/07/2018
Very thorough first aid course, Mal created a comfortable environment for us all to learn.Mal is a very experienced teacher with a wealth of information.Would definitely recommend to all.
Michael
04/07/2018
Fantastic CPR course. Lots of hands on and practical practice to help learn. Would highly recommend this course to everyone.
Georgie D.
28/06/2018
It is so affordable probably one of the most adorable i have found and also the most enjoyable! I learnt so much. Definitely recommend
Nicole S.
20/06/2018
Absolutely amazing program! Loved Mal- was such a good teacher and was easy to get along with! So applicable to the real world- loved his program!!
Brianna H.
20/06/2018
Finished a CPR course. Learned so much and such a lovely and interesting trainer. 100% would recommend.
Melanie W.
20/06/2018
Very good, hands on and informative. Great facilities. Def wear comfy clothes and you'll get your shoes off.
Felicia B.
15/06/2018
Very thorough, and management to make a first aide course enjoyable. Thank you so much Mal, defiantly learnt a lot more that I knew 🙂
kristalla m.
15/06/2018
This first aid course was super helpful and very thorough. Mal taught a clear and effective CPR and first aid training session.
Natasha N.
09/06/2018
Great course. The instructor (Mal) took the time to make sure everyone understood the material and was competent and confident. Recommended.
Jase G.
06/06/2018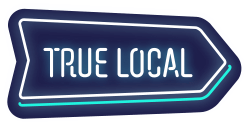 What To Expect - Feedback From A Student's Perspective
Why First Aid Training?
---
An experience you will remember for life.
Skills that will equip you for life threatening situations
---
An excellent balance of professionalism and humour.
---
Well facilitated and engaging
Very relaxed...everything you need to perform first aid confidently.
---
First Aid Courses are Offered in Deagon & Morayfield, North Brisbane